NEW iOS APP ADDRESSES NEEDS OF KEEPING PRIVATE MESSAGES CONFIDENTIAL!
Stay Above The Cloud is the first ever app that encrypts your messages so they're not at risk of being stolen and read by other's who aren't supposed to read them.
Sending messages to other people can be a risky task especially when it's strictly confidential. Having the risk of others reading a message can cause much headache and result in unwanted consequences. Luckily, there is now a solution to this problem that is faced by many individuals. Stay Above The Cloud is the answer to keeping your messages protected and read strictly by the people that you want to have them read by.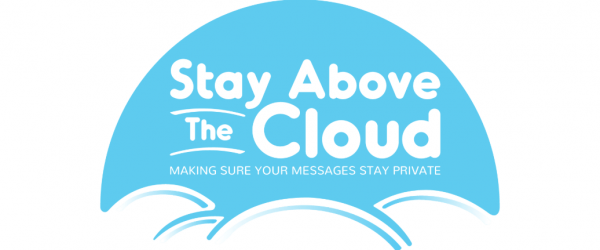 Stay Above The Cloud gives you the peace of mind and clarity you need to know that your private business will stay private. This app can be used both personally and professionally. Stay Above The Cloud is the perfect app that can be used in certain professions that require a high level of confidentiality between individuals.
Stay Above The Cloud uses the process of encrypting messages by changing information to make messages unreadable to other's that they aren't meant for, so your information is stayed private. Once your encrypted message is in the hands of the receiver they can decrypt the message to return it back to the original content.
In today's world data security holds many issues that surround the Internet today. Sensitive information can easily be stolen from the cloud without the sender or receiver of the message being the wiser. Protecting information through encrypted messages helps eliminate the risk of information being stolen. Stay Above The Cloud helps with eliminating this issue all together.
The Stay Above the Cloud App was created by William Groethe and Idea Buyer.
You can download the Stay Above the Cloud app on the iOS app store here: https://itunes.apple.com/us/app/stay-above-the-cloud/id1458640852?ls=1&mt=8?PR
Media Contact
Company Name: Stay Above The Cloud
Contact Person: William Groethe
Email: Send Email
Phone: 615-821-9055
Country: United States
Website: http://stayabovethecloudapp.com/